You've heard about bitcoin – and much of it is not good. Despite the fact that it's been described like some sketchy cousin from a branch of the family you try to avoid – you suspect bitcoin is part of the future, and you have a feeling it's important. We'll power through the myths of bitcoin, then you judge for yourself what the hype is about.
Myth: Bitcoin is dead. Again. Topic: Why Bitcoin is a Big Deal
Stephen Cole explains this recurring theme, and helps us understand why bitcoin is a big deal.
Stephen is the founder of OC Bitcoin Network, as well as a bitcoiner and startup investor. He has invested in companies such as Samourai Wallet and GiveBitcoin, and advises to Code to Inspire, a non-profit focused on using decentralized technologies to empower young women in Afghanistan. Before tumbling down the rabbit hole, Stephen spent 10 years leading web technology teams in Silicon Valley.
Myth: If bitcoin is so secure, why did I read in the news that it's been hacked? Topic: Balancing Security & Convenience
Brett Musser of Edge will talk about the security of the Bitcoin network, which has never been directly hacked, and about where vulnerabilities lie, and what your choices are.
Brett is the Head of Business Development and Content at Edge. Brett went to the University of Florida where he earned a Bachelors and Masters in Finance. He caught the bitcoin bug in 2015 and has been helping Edge bring crypto-currency to all since 2016.
Myth: Bitcoin is hard to buy and even harder to store. Topic: Wallets & keys
Kelley Weaver shows us that it is not as complicated as one might think. She'll cover the basics – and you can try it out on the spot.
Kelley Weaver is the host of the popular podcast Crypto Token Talk, and CEO of Melrose PR, a leading crypto and blockchain public relations and content marketing agency based in Los Angeles, California. Kelley has been featured and quoted by the LA Times, Forbes, Entrepreneur Magazine, Inc, LA Business Journal, Business Rockstars, and many more.
Myth: Bitcoin payments are complicated and scary. Topic: Streamlining Payments with Blockchain Domains
Zayi Reyes will tell us how this one may be somewhat true, but there is hope!
Zayi Reyes is the head of Partnerships & Marketing at Unstoppable Domains, a company that replaces cryptocurrency addresses with human readable names. Zayi has developed extensive social media and event strategies for blockchain startups, initiated go-to-market dApp campaigns, and translated cryptoeconomic concepts into relatable consumer products. She formerly worked at MetaX, and is a founding board member and podcast co-host of The Rabbit Hole.
Myth: It's too late to buy bitcoin. Topic: Better Money
Cory Klippsten tells us why it is most definitely not too late to buy and gift bitcoin.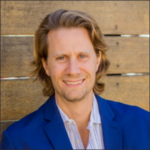 Cory Klippsten is the founder of GiveBitcoin.io. He provides investment and advising to top tech startups, public companies and funds. As an advisor he has supported more than $250M of fundraising since 2016, and as an angel has funded 20+ early stage startups. He has worked for Google, McKinsey, Microsoft and Morgan Stanley.
Myth: Bitcoin is too expensive and slow for payments in the real world. Topic: Scaling with Lightning Network
Andrew Yang talks about how bitcoin is evolving to provide faster and cheaper transactions.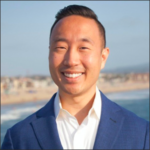 Andrew Yang is the director of marketing & partnerships at Alto Financial. As a bitcoin researcher, he is knowledgeable about Lightning Network. Alto Financial is a bitcoin brokerage where retail investors can buy, sell, and use Bitcoin and the Lightning Network.
Myth: Bitcoin is not really money and has no value. Topic: What is money anyway?
Veronica Reynolds goes back to the basics of money and value to explore where bitcoin's value comes from.
Veronica Reynolds is an associate (not yet admitted to practice law) at law firm BakerHostetler. She has experience performing legal research and analysis related to blockchain, data privacy, tax, and trademark matters. She graduated from UCLA School of Law, where she researched blockchain, co-founded Blockchain at UCLA, and created two academic blockchain conferences with recognition in Wired and Fortune Magazines.
Myth: What the media says about bitcoin. Topic: DYOR (Do Your Own Research)!
Isaiah Jackson talks about bitcoin misconceptions that come from media reporting, and shows why DYOR is an essential value in the crypto community.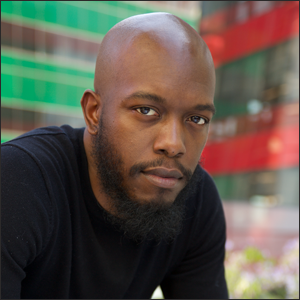 Isaiah Jackson is the author of the new book Bitcoin & Black America, founder of the Blackchain Project and the co-host of The Gentlemen of Crypto daily news show. Since 2013, he has helped bridge the gap between cryptocurrency and the community as a Bitcoin consultant and Certified Bitcoin Professional. 
Myth: Bitcoin is illegal, and enables criminal activity. Topic: Bitcoin Regulation
Marc Boiron talks about why people say that so often, and helps us understand how bitcoin, and parties involved with it, are regulated.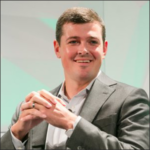 Marc is a partner in the FinTech and Blockchain practice group of FisherBroyles, LLP. Marc represents leaders in blockchain and other distributed ledger technologies and digital currencies that operate businesses in a broad number of industries, including ad tech, ecommerce, energy, healthcare, mobile apps, music, payment systems, real estate, and video games.
Myth: Bitcoin is unstable & dangerous. Topic: Unstable, Dangerous, and Other Good News
Ni'coel Stark confirms that these myths are true, and talks about the difficult and promising path of innovation.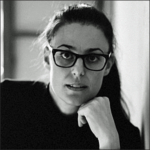 Ni'Coel Stark sits at the intersection of media and technology and is a strategic advisor for investors and entrepreneurs. Beginning her career in a prestigious Hollywood production company and then entering the crypto space in 2013, she founded one of the first blockchain exclusive VC funds, also putting her among the first females operating in what remains a male-dominated sector.
She focuses on unconventional and innovative leaders who want to bring transformational technology to the world, as well as those interested in innovating the way we launch and sustain businesses. She has two award-winning documentary films and is currently working with the next wave of security and identity tech, beyond blockchain.
Brunch Host & EmCee
Ann Willmott is the line producer of the Emmy-award winning daytime drama The Bold and the Beautiful, seen around the world daily. She is also the founder of The Rabbit Hole, an organization dedicated to creating opportunity for women in the crypto-blockchain space. She first invested in bitcoin in 2014 and has proceeded to HODL ever since. She is knowledgeable and passionate about media, gaming, blockchain, and applications of non-fungible tokens.