One Dozen Rabbits #5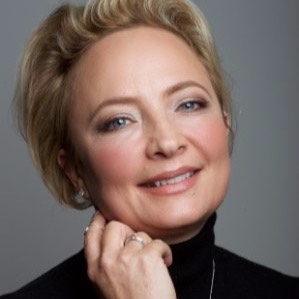 Pamela Norton chats with Kseniya Lifanova and Jill Carrigan. Borsetta started out as a blockchain-based platform to certify diamonds and fine jewelry, but has grown into so much more, including a project for the Department of Defense. We talk about Borsetta's breakthrough invention of a microchip, as well as roadblocks she's faced and how she;s overcoming them. She discusses their patent-pending process for securing the supply chain using a new, highly secure chip. (It's so scifi that it self-destructs if tampered with.) And finally she talks about digital assets on the blockchain, and the types of assets (real estate, voting ID, jewelry, art, wine) that could be stored in a wallet or in cold storage.

"I believe the new war, the war of the future, is algorithm and data."

Pamela Norton-Shelpuk is the Founder & CEO of Borsetta, an advanced technology company securing and protecting high value and mission-critical assets to defeat counterfeit and fraud. Borsetta is a secure enterprise platform where businesses can title, authenticate, and securitize physical assets with unique, tamper-proof nano-ID's. Businesses can provide accountability and transparency within their supply chain and protect their brand while consumers can validate that their purchased product is real and authentic. This "digital ledger" travels with each product from start to finish, providing a chronological, immutable history. Borsetta's patented technology supports a new decentralized economy for tangible, non-tangible and non-fungible "one-of-a-kind" assets.Pamela is also a pioneer in the development and launching of early-stage disruptive technologies that create new and better services for consumers and businesses in the healthcare, telecommunications, transportation, fashion, and e-commerce sectors .Pamela serves as an Advisory Board member for Global Women In Blockchain, Colorado Succeeds, Naya Life Foundation, and a founding Activator for SheEO.

One Dozen Rabbits is a podcast of The Rabbit Hole, a woman-powered blockchain community. We are building the community we want to see for the success of all.

Producers: Ann Willmott & Zayi Reyes

SPONSOR
To make this podcast, we turned to the best resource we know, vo2gogo, and got ramped up fast. Get the special Rabbit Hole price on Mastering Audio Podcasting parts 1 and 2, and you will also get two 30-minute private coaching sessions. Want to podcast like a pro? This is how.
LINKS FROM THIS EPISODE